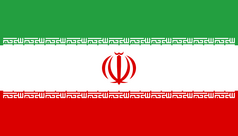 Iran is a nation in Persia. It is one of the longest living nations, dating as far back as 5000 years ago, with Mesopotamia.
Future
Eridan
Iran remakes Persia, but its not a monarchy, instead its a republic.

This article about a real-life country is a stub. You can help TheFutureOfEuropes Wiki by expanding it.